American Anthropological Association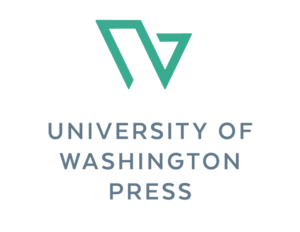 Though we couldn't connect with you in-person at the American Anthropological Association annual conference this year, we would still like to highlight our new books and share our conference discount.
We are pleased to offer AAA members a 40% discount with free shipping on all orders placed through December 31. Enter promo code WASH20 at checkout through our website or by calling 1-800-537-5487.
Our acquisitions editors are still eager to connect with current and prospective authors about new projects and book proposals. They have been working to transition their usual in-person conference appointments to virtual meetings by phone or Zoom. If you have a project you'd like to discuss, please get in touch with one of our editors:
Lorri Hagman, Executive Editor
Asian studies, cultural and environmental anthropology
Larin McLaughlin, Editor in Chief
Critical ethnic studies; American studies; Asian American studies; women's, gender, and sexuality studies; Native and Indigenous studies; visual culture
We've curated a selection of our new and noteworthy books below, and you can find additional titles here.
New in Anthropology
Sacred Cows and Chicken Manchurian
The Everyday Politics of Eating Meat in India
$30.00
Paperback
248 Pages
Gardens of Gold
Place-Making in Papua New Guinea
$30.00
Paperback
242 Pages
Mountains of Blame
Climate and Culpability in the Philippine Uplands
$30.00
Paperback
192 Pages
Disturbed Forests, Fragmented Memories
Jarai and Other Lives in the Cambodian Highlands
$30.00
Paperback
280 Pages
Shifting Livelihoods
Gold Mining and Subsistence in the Chocó, Colombia
$30.00
Paperback
250 Pages
The Ends of Kinship
Connecting Himalayan Lives between Nepal and New York
$30.00
Paperback
304 Pages
Exile from the Grasslands
Tibetan Herders and Chinese Development Projects
$30.00
Paperback
188 Pages
Anticipating Future Environments
Climate Change, Adaptive Restoration, and the Columbia River Basin
$30.00
Paperback
232 Pages
Herring and People of the North Pacific
Sustaining a Keystone Species
$30.00
Paperback
276 Pages
Unsettling Native Art Histories on the Northwest Coast
$39.95
Hardcover
344 Pages
Bad Dog
Pit Bull Politics and Multispecies Justice
$30.00
Paperback
240 Pages
Protecting Whiteness
Whitelash and the Rejection of Racial Equality
$30.00
Paperback
296 Pages
Becoming Nisei
Japanese American Urban Lives in Prewar Tacoma
$29.95
Paperback
312 Pages
Ancient Ink
The Archaeology of Tattooing
$35.00
Paperback
368 Pages
Rural Origins, City Lives
Class and Place in Contemporary China
$30.00
Paperback
224 Pages
Tea and Solidarity
Tamil Women and Work in Postwar Sri Lanka
$30.00
Paperback
288 Pages