American Studies Association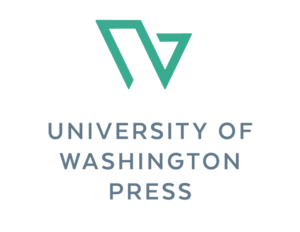 Though we couldn't connect with you in-person at the American Studies Association conference this year, we would still like to highlight our new books and share our conference discount.
We are pleased to offer ASA members a 40% discount with free shipping on all orders placed through December 31. Enter promo code WASH20 at checkout through our website or by calling 1-800-537-5487.
Our acquisitions editors are still eager to connect with current and prospective authors about new projects and book proposals. They have been working to transition their usual in-person conference appointments to virtual meetings by phone or Zoom. If you have a project you'd like to discuss, please get in touch with one of our editors:
Larin McLaughlin, Editor in Chief
Critical ethnic studies; American studies; Asian American studies; women's, gender, and sexuality studies; Native and Indigenous studies; visual culture
Mike Baccam, Acquisitions Editor
Asian American studies, western US history, critical ethnic studies
We've curated a selection of our new and noteworthy books below, and you can find additional titles here.
New in American Studies
Bad Dog
Pit Bull Politics and Multispecies Justice
$30.00
Paperback
240 Pages
Emerald Street
A History of Hip Hop in Seattle
$29.95
Paperback
320 Pages
Slavery and the Post-Black Imagination
$30.00
Paperback
248 Pages
Nisei Radicals
The Feminist Poetics and Transformative Ministry of Mitsuye Yamada and Michael Yasutake
$29.95
Paperback
272 Pages
The Unsung Great
Stories of Extraordinary Japanese Americans
$29.95
Paperback
312 Pages
Becoming Nisei
Japanese American Urban Lives in Prewar Tacoma
$29.95
Paperback
312 Pages
Eat a Bowl of Tea
$22.95
Paperback
296 Pages
Latinx Photography in the United States
A Visual History
$34.95
Paperback
280 Pages
Protecting Whiteness
Whitelash and the Rejection of Racial Equality
$30.00
Paperback
296 Pages
The Ends of Kinship
Connecting Himalayan Lives between Nepal and New York
$30.00
Paperback
304 Pages
Troubling Borders
An Anthology of Art and Literature by Southeast Asian Women in the Diaspora
$35.00
Paperback
296 Pages
Axis of Hope
Iranian Women's Rights Activism across Borders
$30.00
Paperback
200 Pages
Aiiieeeee!
An Anthology of Asian American Writers
$24.95
Paperback
368 Pages
We Are Dancing for You
Native Feminisms and the Revitalization of Women's Coming-of-Age Ceremonies
$30.00
Paperback
208 Pages
Asian American Feminisms and Women of Color Politics
$30.00
Paperback
320 Pages
The River That Made Seattle
A Human and Natural History of the Duwamish
$29.95
Hardcover
240 Pages