The Berkshire Conference of Women Historians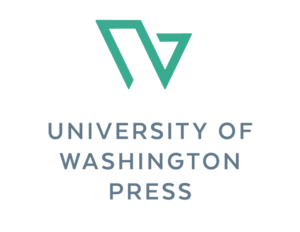 Though we couldn't connect with you in-person at the Big Berks conference this year, we would still like to highlight our new books and share our conference discount.
As part of our Spring 2020 Press-Wide Sale, we are offering a 40% discount with free shipping on orders through June 30. Enter promo code WASH20 at checkout through our website or by calling 1-800-537-5487.
Our acquisitions editors are still eager to connect with current and prospective authors about new projects and book proposals. They have been working to transition their usual in-person conference appointments to virtual meetings by phone or Zoom. If you have a project you'd like to discuss, please get in touch with one of our editors.
We've curated a selection of our new and noteworthy books below, and you can find additional titles here.
Outriders
Rodeo at the Fringes of the American West
$30.00
Paperback
264 Pages
Firebrand Feminism
The Radical Lives of Ti-Grace Atkinson, Kathie Sarachild, Roxanne Dunbar-Ortiz, and Dana Densmore
$29.95
Paperback
288 Pages
Becoming Mary Sully
Toward an American Indian Abstract
$34.95
Paperback
336 Pages
Reclaiming the Reservation
Histories of Indian Sovereignty Suppressed and Renewed
$35.00
Paperback
424 Pages
In Defense of Wyam
Native-White Alliances and the Struggle for Celilo Village
$24.95
Paperback
312 Pages
Asian American Feminisms and Women of Color Politics
$30.00
Paperback
320 Pages
Nisei Radicals
The Feminist Poetics and Transformative Ministry of Mitsuye Yamada and Michael Yasutake
$30.00
Paperback
272 Pages
A Time to Rise
Collective Memoirs of the Union of Democratic Filipinos (KDP)
$30.00
Paperback
368 Pages
One Left
A Novel
$22.95
Paperback
224 Pages
Citizens of Beauty
Drawing Democratic Dreams in Republican China
$32.00
Paperback
232 Pages
Sexuality in China
Histories of Power and Pleasure
$32.00
Paperback
272 Pages
Bad Dog
Pit Bull Politics and Multispecies Justice
$30.00
Paperback
240 Pages
Holy Science
The Biopolitics of Hindu Nationalism
$30.00
Paperback
312 Pages
Gold Rush Manliness
Race and Gender on the Pacific Slope
$30.00
Paperback
288 Pages
Seawomen of Iceland
Survival on the Edge
$24.95
Paperback
312 Pages
Seismic City
An Environmental History of San Francisco's 1906 Earthquake
$24.95
Paperback
376 Pages