National Women's Studies Association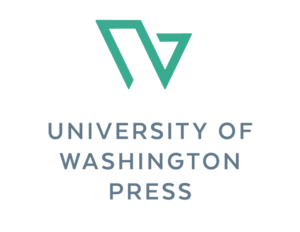 Though we couldn't connect with you in-person at the National Women's Studies Association conference this year, we would still like to highlight our new books and share our conference discount.
We are pleased to offer NWSA  members a 40% discount with free shipping on all orders placed through December 31. Enter promo code WASH20 at checkout through our website or by calling 1-800-537-5487.
Our acquisitions editors are still eager to connect with current and prospective authors about new projects and book proposals. They have been working to transition their usual in-person conference appointments to virtual meetings by phone or Zoom. If you have a project you'd like to discuss, please get in touch with one of our editors:
Larin McLaughlin, Editor in Chief
Critical ethnic studies; American studies; Asian American studies; women's, gender, and sexuality studies; Native and Indigenous studies; visual culture
Mike Baccam, Acquisitions Editor
Asian American studies, western US history, critical ethnic studies
We've curated a selection of our new and noteworthy books below, and you can find additional titles here.
New in Women's, Gender, and Sexuality Studies
Bad Dog
Pit Bull Politics and Multispecies Justice
$30.00
Paperback
240 Pages
One Left
A Novel
$19.95
Paperback
224 Pages
Nisei Radicals
The Feminist Poetics and Transformative Ministry of Mitsuye Yamada and Michael Yasutake
$29.95
Paperback
272 Pages
South Asian Filmscapes
Transregional Encounters
$35.00
Paperback
340 Pages
Divine, Demonic, and Disordered
Women without Men in Song Dynasty China
$30.00
Paperback
244 Pages
Yumeji Modern
Designing the Everyday in Twentieth-Century Japan
$65.00
Hardcover
300 Pages
Troubling Borders
An Anthology of Art and Literature by Southeast Asian Women in the Diaspora
$35.00
Paperback
296 Pages
Unfinished Business
The Fight for Women's Rights
$34.95
Hardcover
288 Pages
Axis of Hope
Iranian Women's Rights Activism across Borders
$30.00
Paperback
200 Pages
Resisting Disappearance
Military Occupation and Women's Activism in Kashmir
$30.00
Paperback
288 Pages
Tea and Solidarity
Tamil Women and Work in Postwar Sri Lanka
$30.00
Paperback
288 Pages
Unruly Figures
Queerness, Sex Work, and the Politics of Sexuality in Kerala
$30.00
Paperback
288 Pages
Holy Science
The Biopolitics of Hindu Nationalism
$30.00
Paperback
312 Pages
Molecular Feminisms
Biology, Becomings, and Life in the Lab
$30.00
Paperback
282 Pages
We Are Dancing for You
Native Feminisms and the Revitalization of Women's Coming-of-Age Ceremonies
$30.00
Paperback
208 Pages
Asian American Feminisms and Women of Color Politics
$30.00
Paperback
320 Pages