Summer Reading Sale
In anticipation of the arrival of summer, we are pleased to announce our Summer Reading Sale, happening now through June 30!
Enjoy a 40% discount and free domestic shipping using the discount code WARM23 at checkout.
Our recently published titles and bestsellers from our backlist are presented below. The sale is site-wide, so feel free to also search by subject area or series to find your next engaging read to welcome the warmer days ahead.
Thank you for supporting the University of Washington Press!
New and Recently Published
Best Sellers from the Backlist
Native & Indigenous Studies, Art
Art, Art History
The Boathouse
The Artist's Studio of Dale Chihuly
$36.00
9781576841198
Hardcover
136 Pages
Old Stacks, New Leaves
The Arts of the Book in South Asia
$65.00
9780295751115
Hardcover
328 Pages
Porcelain for the Emperor
Manufacture and Technocracy in Qing China
$65.00
9780295750828
Hardcover
248 Pages
Myrlande Constant
The Work of Radiance
$50.00
9780998044514
Hardcover
160 Pages
Park Dae Sung
Ink Reimagined
$60.00
9781737183754
Hardcover
264 Pages
The Art of Ceremony
Voices of Renewal from Indigenous Oregon
$34.95
9780295750668
Paperback
288 Pages
Art Fallen from Heaven
Modern Balinese Sculpture
$49.50
9789460220517
Hardcover
216 Pages
George Tsutakawa
Early Works on Paper
$29.95
9780998911243
Hardcover
128 Pages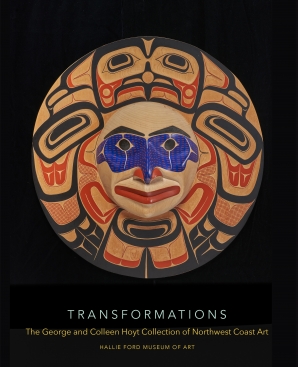 Transformations
The George and Colleen Hoyt Collection of Northwest Coast Art
$50.00
9781930957855
Hardcover
216 Pages
Christina Fernandez
Multiple Exposures
$50.00
9780895512017
Hardcover
180 Pages
Botticelli and Renaissance Florence
Masterworks from the Uffizi
$39.95
9780998587226
Paperback
272 Pages
Daniel Boyd
Treasure Island
$60.00
9781741741599
Hardcover
248 Pages
Dale Harding
Through a Lens of Visitation
$35.00
9780648152989
Hardcover
158 Pages
Light & Darkness
Late Modernism and the JW Power Collection
$35.00
9780909952020
Paperback
239 Pages
Unsettling Native Art Histories on the Northwest Coast
$29.95
9780295750705
Paperback
344 Pages
Temples in the Cliffside
Buddhist Art in Sichuan
$65.00
9780295749303
Hardcover
296 Pages
The City in Time
Contemporary Art and Urban Form in Vietnam and Cambodia
$65.00
9780295749235
Hardcover
240 Pages
Barbara Earl Thomas
The Geography of Innocence
$24.95
9780932216786
Paperback
80 Pages
Seattle's Olympic Sculpture Park
A Place for Art, Environment, and an Open Mind
$45.00
9780932216809
Hardcover
192 Pages
Hilma af Klint
The Secret Paintings
$50.00
9781741741520
Hardcover
256 Pages
Frisson
The Richard E. Lang and Jane Lang Davis Collection
$45.00
9780932216793
Hardcover
200 Pages
Art of the Northwest Coast
$29.95
9780295748559
Paperback
416 Pages
Painful Beauty
Tlingit Women, Beadwork, and the Art of Resilience
$39.95
9780295748948
Hardcover
240 Pages
Latinx Photography in the United States
A Visual History
$34.95
9780295747637
Paperback
280 Pages